Sometimes your matches may not have uploaded a photo to their profile yet. It could be that they just haven't gotten around to it or it could be they need a little nudge of encouragement!
If this is the case, you can simply send them a photo request. To do so, just visit the profile of your match and click or tap on "Ask for a photo".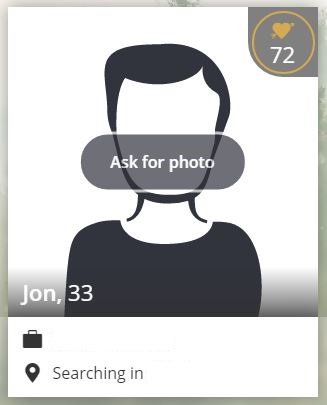 Alternatively, request one directly via your "Matches" list.
Once you have done so, you should see a message confirming the sent photo request.
You match will receive a notification that you have sent a photo request. Once your match uploads a photo to their profile, you will receive a notification informing you of the change to your match's profile.
Please note: uploaded photos don't get sent directly to you! They are only visible on the profile of your match.