We check all profile texts and photos before they are uploaded to a profile and made available to view by other members.
This process can take up to 24 hours, but can sometimes take 48 hours if there is a high volume of new registrations.
At present EliteSingles does not have a procedure which automatically checks the validity of each and every member, as there is currently no technical mechanism that could be utilised across the entirety of our service. 
However, we take the issue of your online safety very seriously and we therefore have a dedicated Fraud team in place that checks every suspicious profile and those suspicious profiles that are reported to
In order to maintain the high quality of our service, we encourage our members to report any members they deem suspicious, or who have not respected our Terms and Conditions or our Code of Conduct.
You can report a suspicious message by clicking or tapping on the menu in the top right-hand corner of the conversation window. Then select "Report Messages".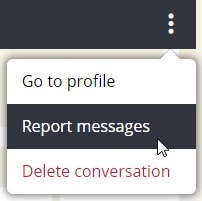 Next, select the message you wish to report by marking the box.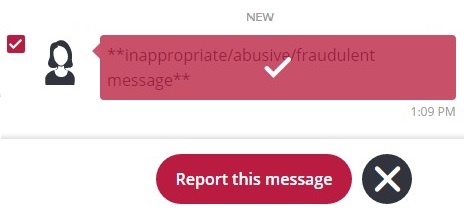 You can then either cancel the action or proceed to report the message.
Alternatively, you can also contact our Customer Care team via the contact form in our Help pages. Please provide the display name, location, age (as stated on the profile), and any additional information as to why this members is suspicious.