You can change your search criteria by selecting the magnifying glass ("Search").
If you're on a PC, you can see the different categories on the left. If you are on a mobile device, scroll down to see each category.
In the majority of the criteria, all you need to do is adjust the importance bar by moving the yellow blob to the right or to the left. However, in some criteria you may need to select an option from a corresponding drop-down menu. In the example below, we have shown you the smoking and drinking search criteria settings: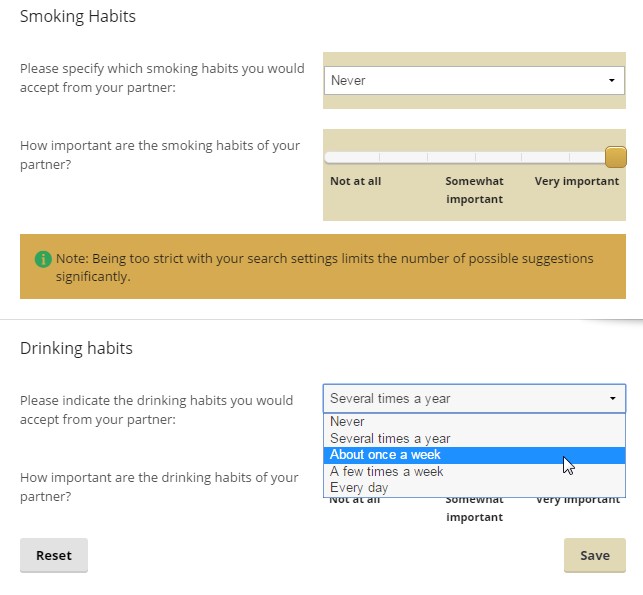 Once you have adjusted your search criteria, please remember to save any changes you have made.
Please note that there must be a difference of at least 6 years between the minimum and maximum age for the age range setting in the "Age and "Height" category.
In addition to this, being too strict with your search criteria can severely limit the amount of partner suggestions you receive. For this reason, we recommend "relaxing" your search criteria as much as possible; this will allow us to send you more potential matches.