You just changed job or you gave up smoking? You can edit these profile entries at any time. To access your profile, select "(My) Profile".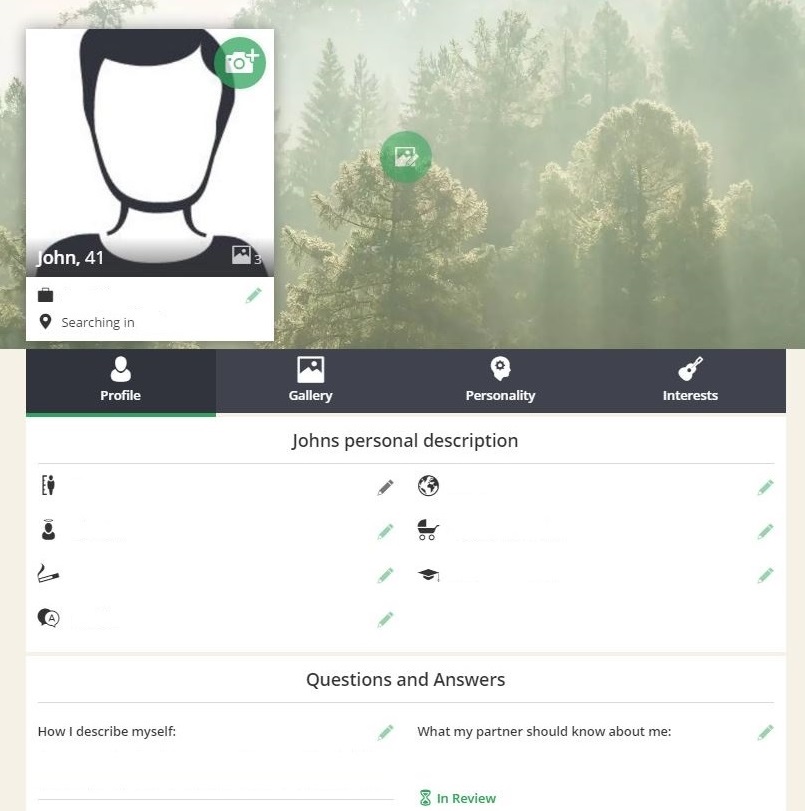 In order to change the descriptive text fields, such as "How I describe myself":
click or tap on the pencil symbol
add your text
"save".
You will then see "In review" which means that your entry is now in our validation process. Please make sure to pay close attention to punctuation and spelling.
You can also amend your personal details, such as religion, smoking habits, spoken languages, ethnicity, child wish and education:
click or tap on the pencil symbol
select the option that applies to you
click or tap "Ok" to save the change.
For spoken languages start typing the language, for example "German" or "French". The text will auto-complete, so just select the language that appears and click or tap "Ok".
Similarly, your occupation can be changed in the field underneath your main profile photo:
click or tap the pencil
start typing your occupation
select your occupation from the list
select "Ok".
Please do not submit the general field in which you work, for example, "Marketing", "Healthcare" or "Sales". Instead, please select a job title that most closely resembles your occupation. You can go into more detail in your profile if you feel that you wish to elaborate, or if your profession is very specific. 
All profile entries and photos are checked by our Validation team which means that there may be a short delay between the moment you update your profile and the moment these changes are made visible to your matches. We kindly ask you for your patience during this validation process.
Please see our article How do I add photos to my profile? for instructions on how to upload photos.
If you wish to change your display name, height or age, please contact our Customer Care team.