To access your list of matches, just click or tap on "Matches" at the top of the screen.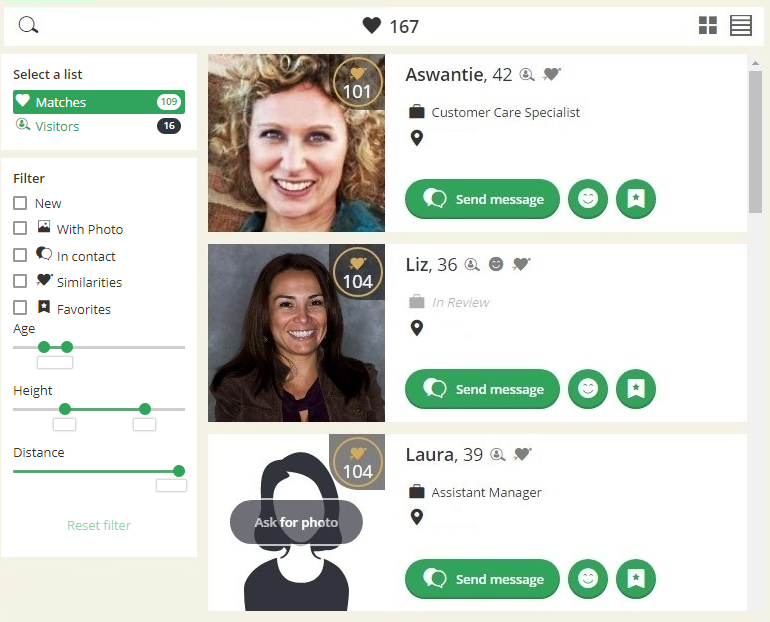 On the left-hand side you can switch between the following lists:
Matches - these are members that we recommended to you as a partner suggestion
Visitors - these are members to whom you were recommended as a partner suggestion. 
To filter your selected list, just mark the filters you wish to apply. On a mobile device, you will find the filters in the menu next to the search bar.
"New" shows you the members whose profile you have not yet viewed.
"With Photo" shows you all those matches who have uploaded a photo to their profile and/or gallery.
"In contact" shows with whom you have been in contact, for example, by exchanging smiles or messages
"Similarities" shows you all those matches with whom you share interests, for example, shared hobbies, music or sports
"Favourites" shows you all those profiles who you marked as a favourite
Additional filters include age, height and distance from your location. Your location can be amended at any time in your search criteria.
Use the magnifying glass above the filters to search your matches by name.