You have the possibility to deactivate matching on your account. By deactivating matching, you prevent your profile from being recommended to others and you will not receive any new partner suggestions.
Your profile will still be visible to the existing matches you had prior to deactivation.
To deactivate matching:
select the cogwheel ("My Account")
select "My Membership"
Here you will find the box "Matching Options". Choose the option "At the moment, I would not like to receive any new partner suggestions" 
Save.
You should then see a message in the Matching Options box which reads "You currently do not receive partner suggestions and are not being matched with other users."
You can reactivate this at any time.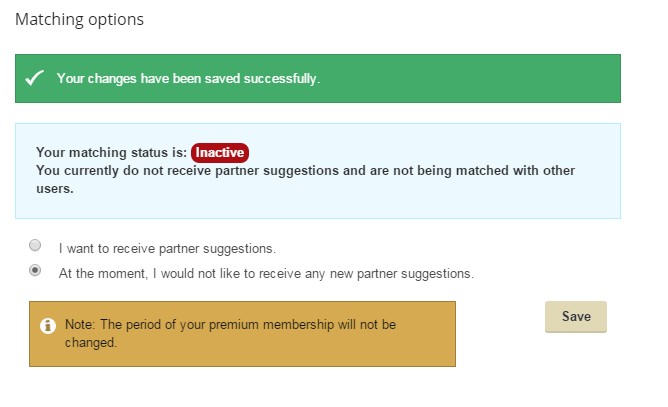 Please note: deactivating matching while you still have a Premium Membership will not suspend nor cancel the subscription.