If you have insufficient time to answer all the questions, you can save your progress and continue at a later time. Simply click or tap the "Save progress & log out" button. You will then be asked to confirm the log out, or to continue with the questionnaire.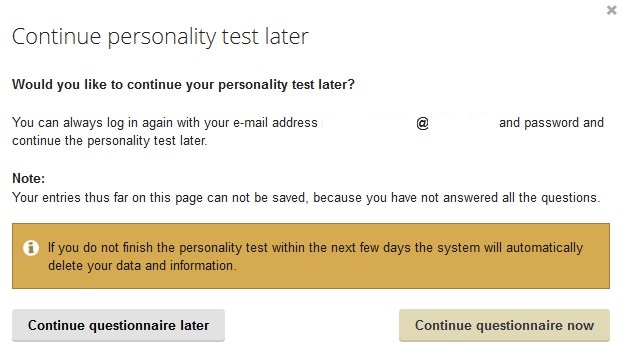 You will return directly to the last completed point of the test when you next login with your email and password.
If the test is not completed within 15 weeks, the data will be deleted from our system.