Completion of the personality test generates a detailed analysis of your personality. You can access the results of your test by going to your profile and selecting "Personality".
On the overview (please see below), you have a summary of each of the five traits, and what these traits assess. Each trait is represented by an icon.
By selecting an individual icon, the respective trait is discussed in more detail, in addition to a diagram which gives a visual summary of your result for that particular trait.
For example, by selecting the hand icon, you will be able to see a detailed analysis of the trait "Agreeableness".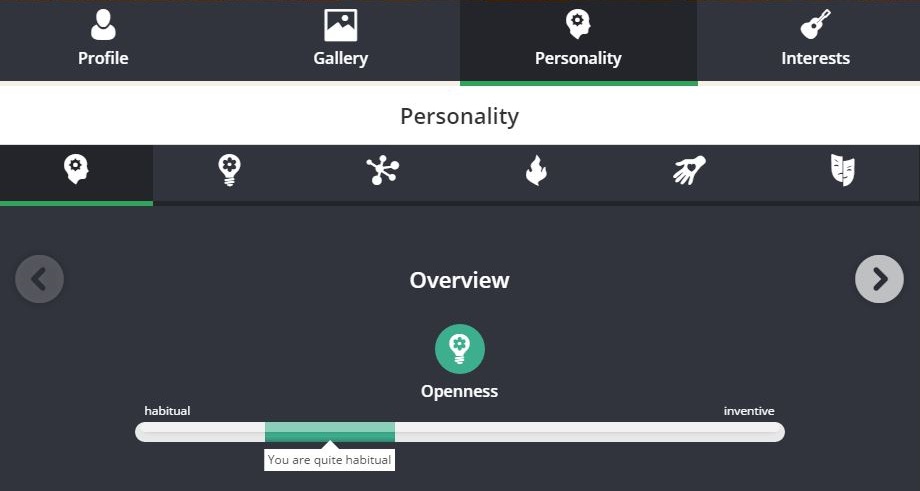 If you go back to the "overview", you can save the detailed results of your test as a PDF file.